Each year the Glasgow University Engineers' Society Medal and Prize is awarded to the First Class Honours Engineering graduate considered most likely to make a notable contribution to the engineering profession and to the wellbeing of their country. The Award is made on the recommendation of the heads of department of the James Watt School of Engineering and the privilege of presenting at the graduation ceremony currently rests with the GU68 Engineers Trust.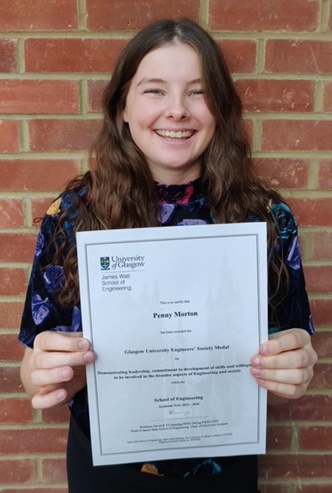 The 2020 Medal and Prize was awarded to Penny Morton, who had graduated with an MEng. in Product Design Engineering graduate taught at he University and the Glasgow School of Art. While at Glasgow University, Penny was President of FemEng and was an Equate Student Champion during 2019-20. She is now a Project Engineer at Koolmill Systems Limited, which has developed a process to make rice-milling in developing countries more sustainable, and was recently nominated and selected as Young Pioneer on the Manufacturer Top 100 List 2020.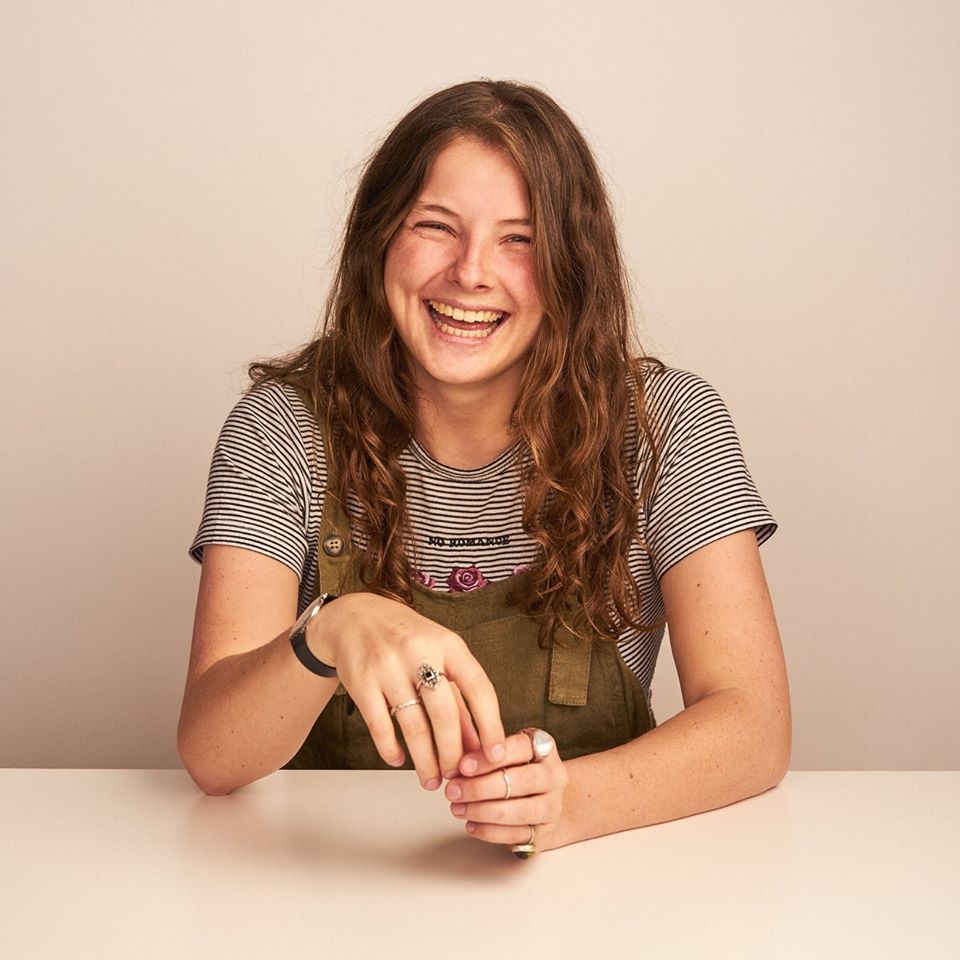 In January 2020, the GU68 Engineers Trust made an Award to Penny, for her project, AQUApod, a kinetic aquarium system designed to relieve the stress of waiting in Accident and Emergency Departments by providing a more relaxing environment for patients. We were gratified that the School of Engineering also recognised the value of this project.
Alex Anderson, managing Director of Koolmill Systems Ltd says "At 23 her track record is truly impressive; Outgoing President of Glasgow University Female Engineering Society, EQUATE Scotland Student Champion, Internships in China, India, and Turkey, just a few of her many achievements. Last month, Penny was successful with both of her submissions to the International DesignSpark connect the community design challenge. This month Penny was accepted as a Mentor for the New York Academy of Sciences – 1000 girls, 1000 futures program".